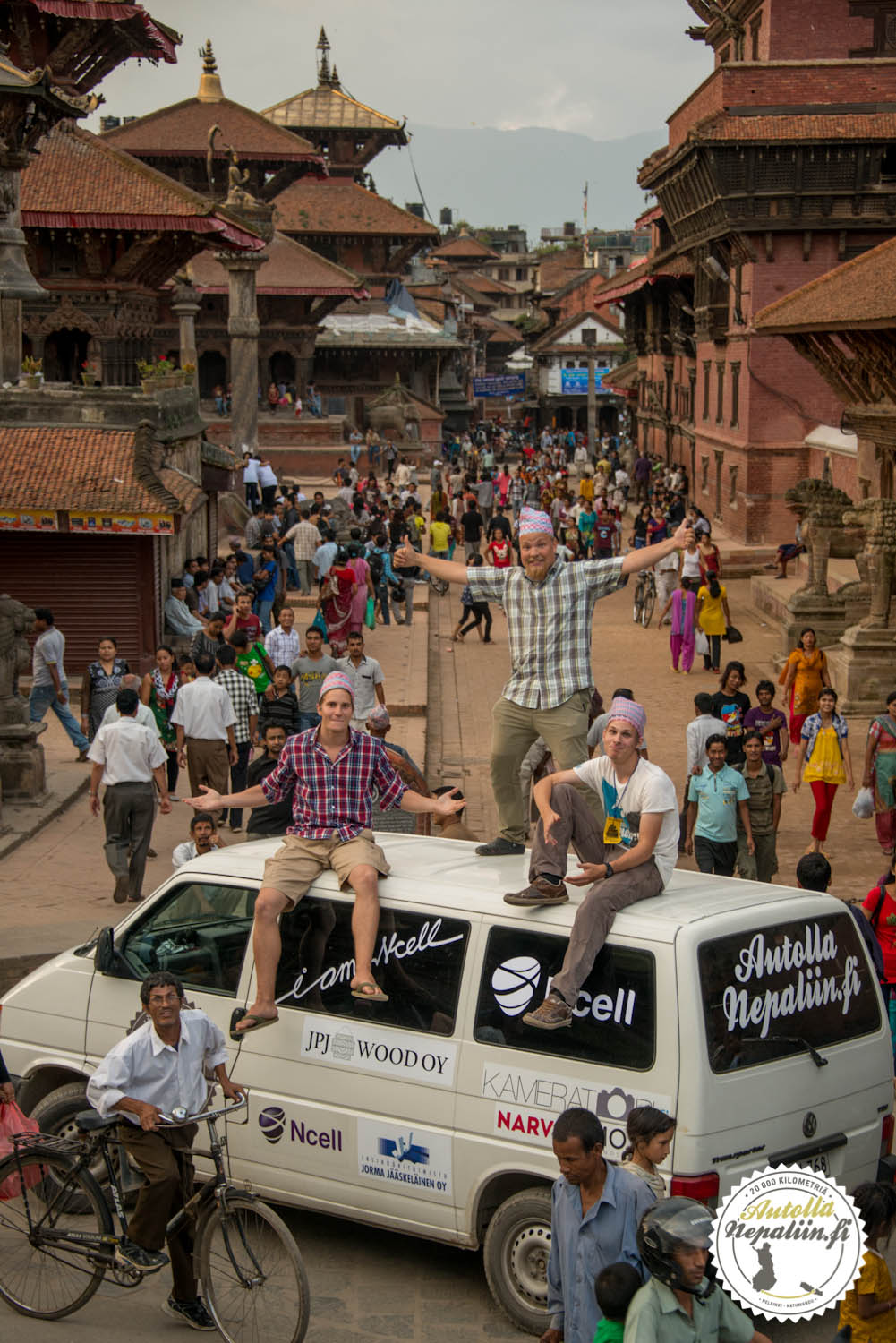 The Lump's new clothes flew to Kathmandu with Misa! A set of stickers from six different companies: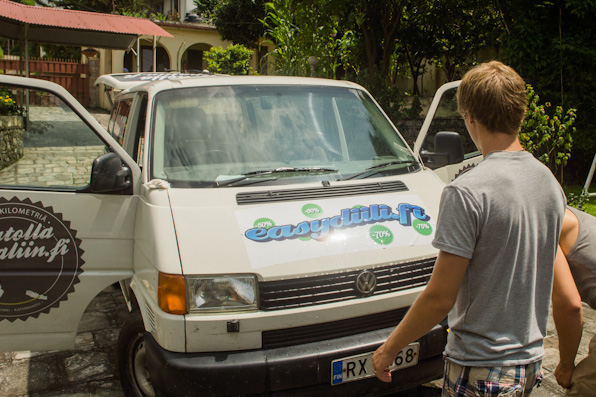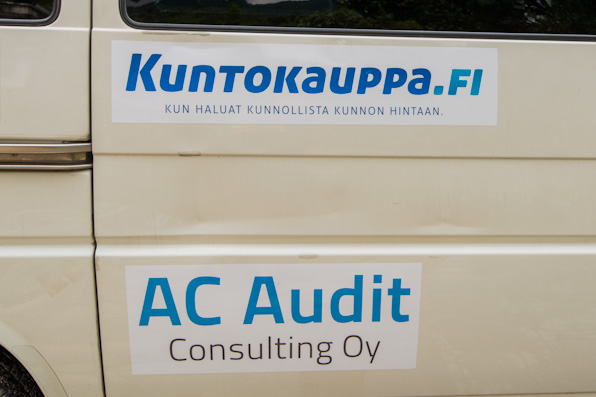 Kuntokauppa.fi – Home exercising equipment webstore!
Ac Audit Consulting Oy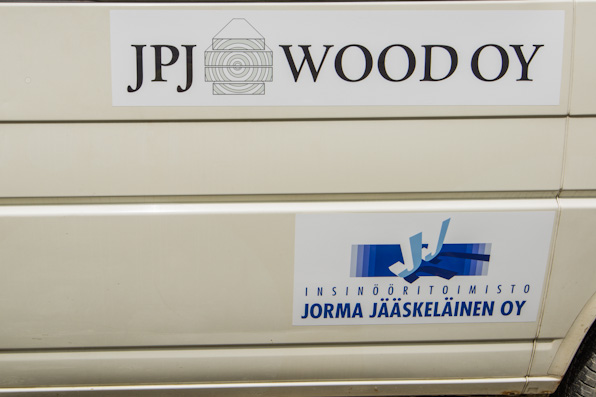 JPJ Wood Oy – Professional Wood Processing
Insinööritoimisto Jorma Jääskeläinen Oy
Several companies have supported the lives of Nepali school children with considerable sums of money, so great round of applause for them!
From the beginning these companies have covered the Lump:
Kameratori.fi – Juho's second hand camera store, which sells photography equipment over the internet in Finland and around the World.

Moses – A advertising company of Mikael Karjalaisen, the project's marketing manager.
Narvik – The graphic design and web coordinator for the Autolla Nepaliin website. The company is a modern and effective design firm from Joensuu owned by Lassi Vehviläinen.
And of course the incredible "We Dream" text from Dream.do!
—
NOTE! The Lump is still too sparsely clad for the cold weather of Finland, so the following advertising space is still available:
The entire back door, including the back window, price 12 000 €
The roof. Will have great visibility in the video, price 4000€
Lower sides 30x40cm, price 800€/side
Middle sides 12x55cm, price 660€/side
Above the front bumper 20x30cm, price 600€/side
Under the front bumper 12x50cm, price 600€/side
If the asking price is not met, the advertising space is sold to the highest offer.
The prices are tax free, because the entire payment goes to support the education of Nepali children. We wont be offended if someone wants to pay more than the asking price! The price will be billed from companies as advertising space.
This photo was seen on Facebook by 25 500 people!
The deadline for delivering stickers is 9.13, and they will be visible on the Lump in Iran, Turkey, Bulgaria, Romania, Hungary, Austria, Germany, Denmark, Sweden and Finland! In Finland the Lump will continue to be visible to the public in the media and on the streets of Tampere until March 2013, if not longer!  Please send questions and delivery of materials to myynti@autollanepaliin.fi
Ok, now you know the plan for our return trip, but you don't yet know how we'll get to Iran! Stay tuned, and you'll find out!
-Juho